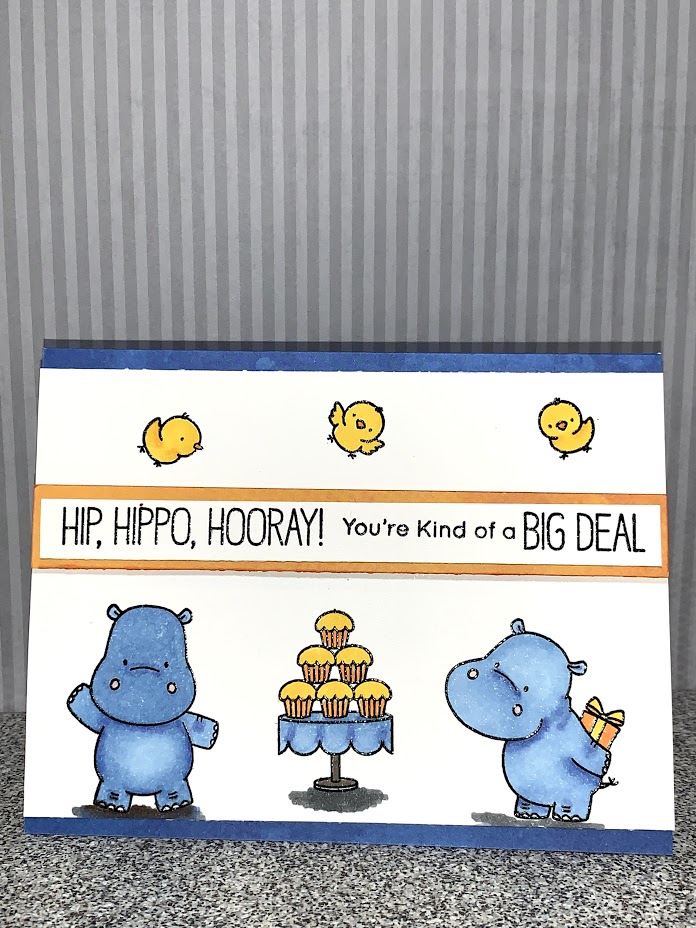 Completing MFT Sketch Challenge 423.
February 10, 2019
Just a quick hello today. Completed a sketch Challenge from My Favorite Things. Here is the sketch they provided.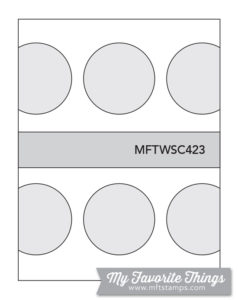 I love their BB Happy Hippos Stamp set and decided I would work with this set for the sketch challenge. My images were stamped on cryogen paper and colored quickly with some PrismaColor a kind friend gifted to me. My shadows grounding the hippos are way to dark but I was lacking in my selection of light neutrals. I used dimensional tape under the banner to provide some lift and backed everything on a matching blue card base. Thanks so much for stopping by today.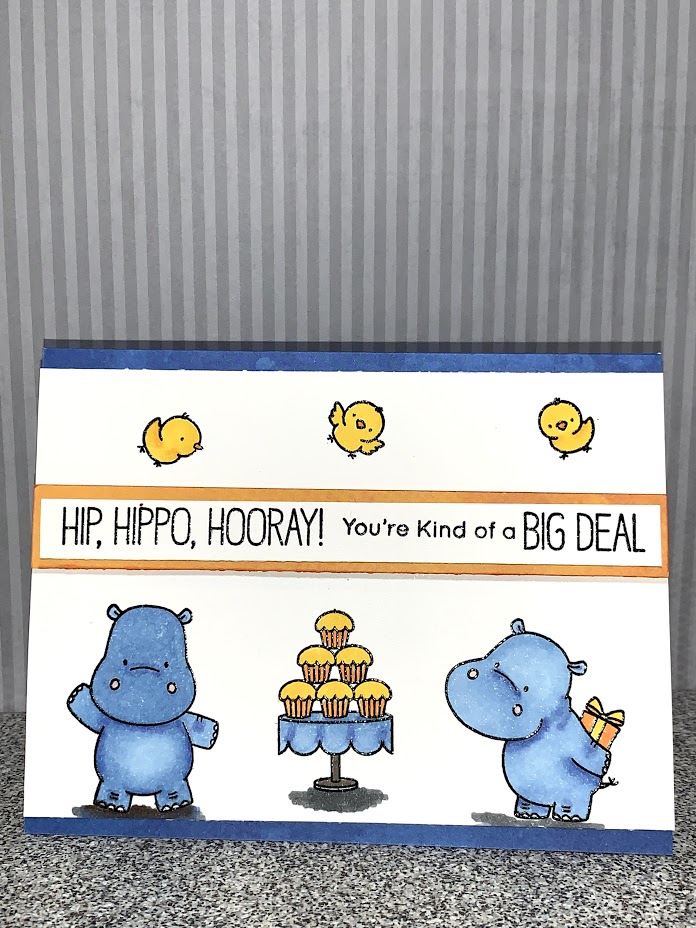 You May Also Like
September 11, 2018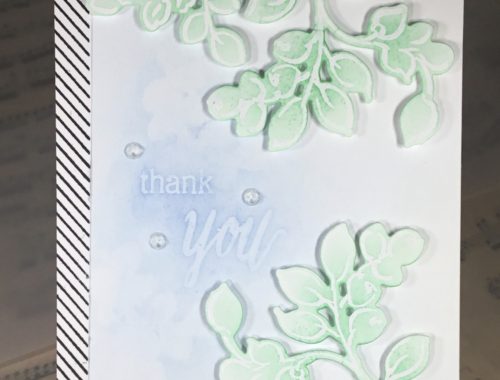 March 2, 2019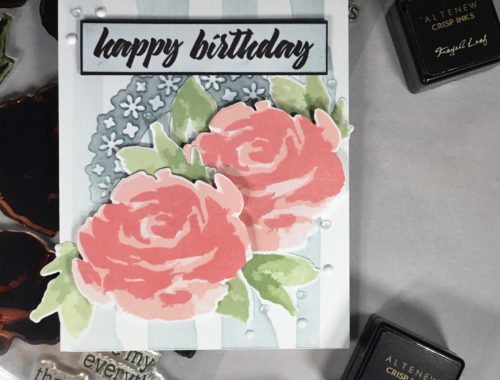 April 22, 2019